A Message to all our Patients.
Please read attached message about how the practice will run after the 19th July.
Information Regarding Blood Tests
Unfortunately there is currently a Global shortage of blood specimen bottles. This supply shortage means that we are now having to restrict blood tests unless they are needed urgently.
So all non-urgent/routine blood tests are now being postponed and any already booked will be rearranged as soon as we are able.
We hope that this problem will rectify itself soon and we are in constant contact with the relevant authorities and suppliers in order to ensure that our service resumes as soon as possible. Your patience is appreciated.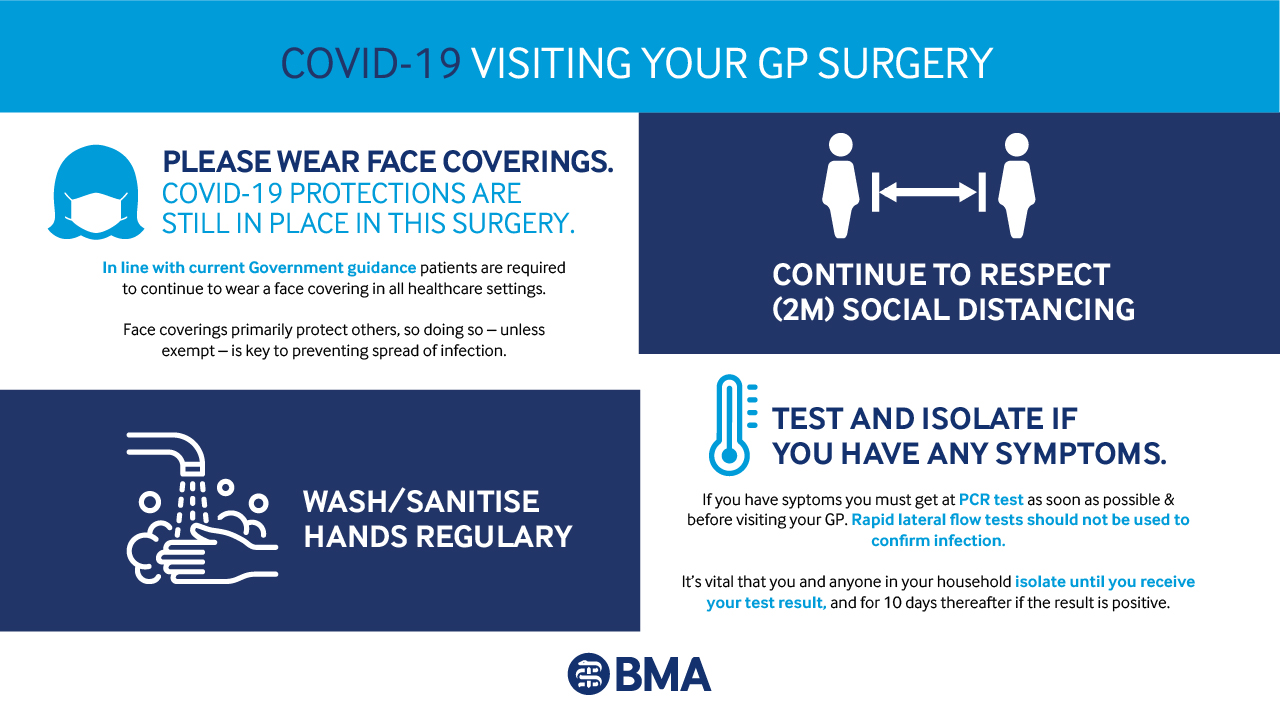 Face Coverings
Our practice measures to reduce transmission of infections and maintaining social distancing.
If you have an appointment, please do not ring the doorbell.
Please wait in your car or at the door, until your clinician calls you on your mobile. If no response is made the clinician will hold your name up at the door.
Please also remember you will need to wear a face covering to enter the building and unfortunately we are unable to provide this.
Appointments are taking longer because of these measures but if you are waiting more than 30 minutes after your appointment time, then please ring the doorbell to speak to a receptionist. Please refrain from knocking the side windows to attract staff members' attention.
Thank you in advance for your co-operation.