A Message to all our Patients.
Please read attached message about how the practice will run after the 19th July.
Information regarding Flu Clinic on Friday 5th November 2021
We are extremely sorry to inform you that we have to cancel our flu clinic tomorrow - Friday 5th November 2021. Unfortunately we have been let down by our vaccine suppliers at the last minute and we have no alternative but to cancel the clinic. We sincerely apologise for the inconvenience this has caused and will be in contact with you as soon as we have an alternative date.
The Langton Medical Group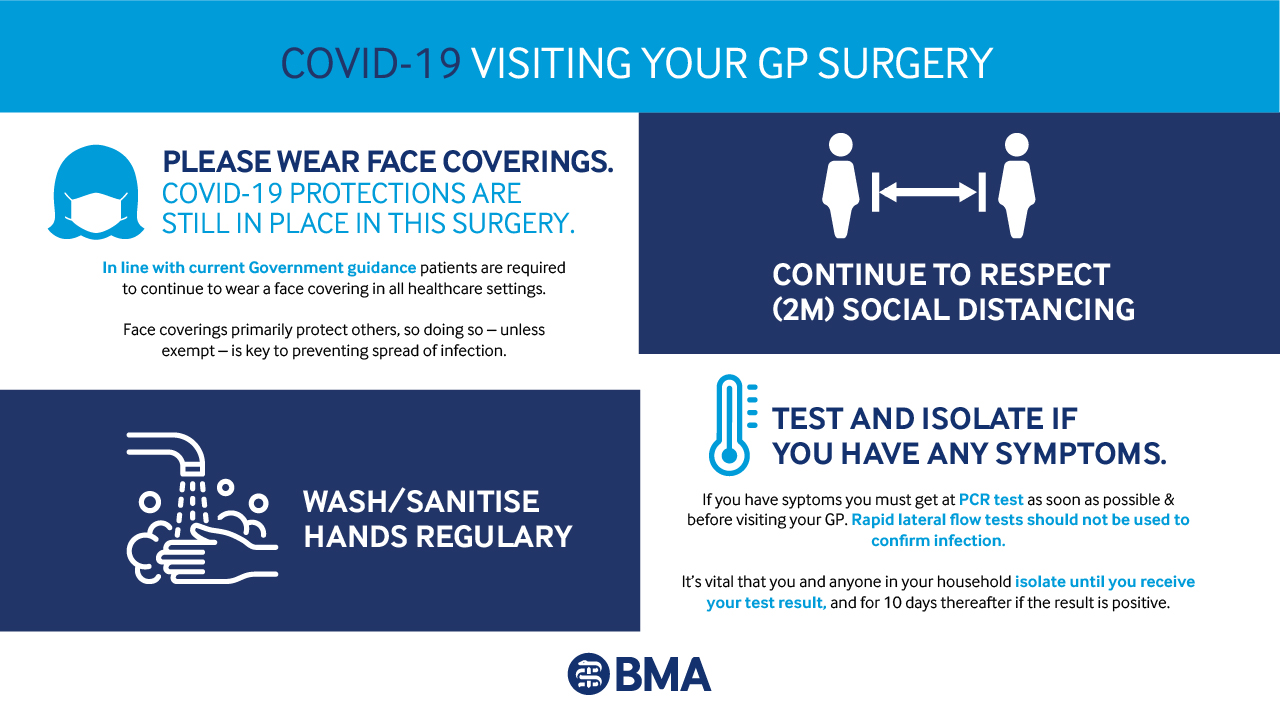 Face Coverings
Our practice measures to reduce transmission of infections and maintaining social distancing.
If you have an appointment, please do not ring the doorbell.
Please wait in your car or at the door, until your clinician calls you on your mobile. If no response is made the clinician will hold your name up at the door.
Please also remember you will need to wear a face covering to enter the building and unfortunately we are unable to provide this.
Appointments are taking longer because of these measures but if you are waiting more than 30 minutes after your appointment time, then please ring the doorbell to speak to a receptionist. Please refrain from knocking the side windows to attract staff members' attention.
Thank you in advance for your co-operation.