Welcome to the Langton Medical Group
Welcome to the Langton Medical Group's website. We currently operate three surgeries, one in Lichfield, one in Whittington and one in Burntwood.
The Langton Medical Group is an experienced team of GPs and nurses with an extensive administrative team dedicated to providing high quality and family-orientated care to our local population. We fully support a preventative approach to healthcare. Our wealth of experience sees us actively involved in the local hospice work, community hospital kidney dialysis work, and we are a training practice with registrars and visiting medical students at various times throughout the year.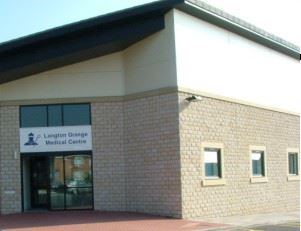 Coronavirus
For further information please visit www.gov.uk/coronavirus
There is also additional information on the dedicated Coronavirus page in the Further Information section at the bottom of this page.
If you are attending the surgery for an appointment please wear a face mask or a covering for your mouth and nose (such as a scarf). Unfortunately we are unable to supply patients with face masks. Thank you for your help and co-operation.
The Langton Medical Group has achieved the Quality Practice Award by the Royal College of General Practitioners. The Quality Practice Award is the highest attainable award available from the Royal College of General Practitioners encompassing a large clinical component and assessment of patient experience.
Quality Practice Award is standards-based quality accreditation process designed to improve patient care by encouraging and supporting practices to deliver the very highest quality care to their patients. In operation since 1996, the Quality Practice Award recognises the commitment of the entire team, including the attached staff, in providing high quality care for patients within a learning and adaptive environment.